Discover more from Foray
Cultivating tomorrow's creators, entrepreneurs and instigators.
On choosing mountains and gaining footholds
The old ways versus a new way?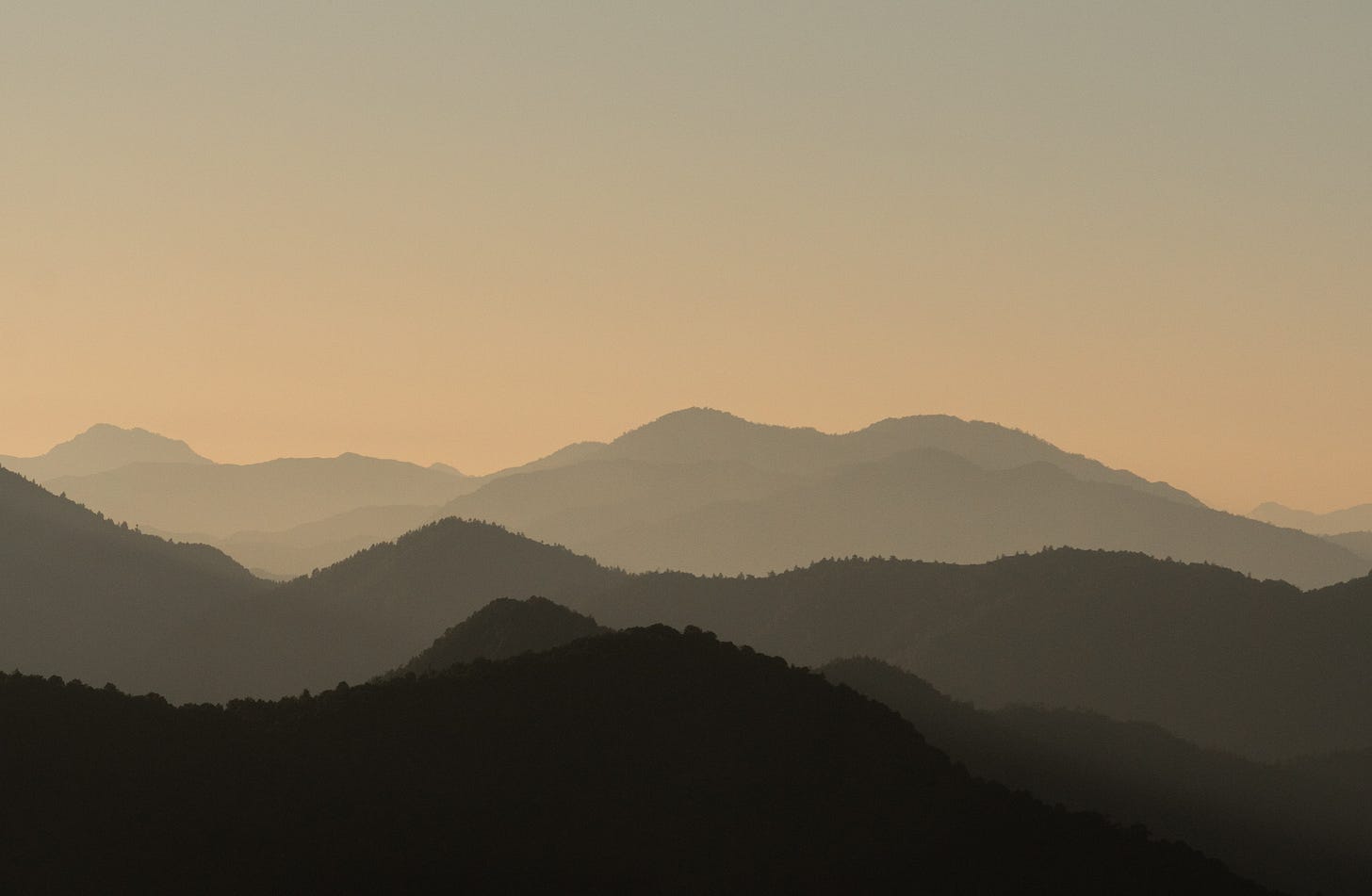 I used to coach kids how to play tennis. I coached about 10-12 primary school-aged kids each week. It was a lot of fun and a great way to earn money while I was at university.
A mate and I decided to expand things and run tennis camps during school holidays. We convinced my mate's university to rent their 6 tennis courts and facilities for next to nothing. We designed and printed thousands of flyers (on the university printers, for free). We convinced local schools to hand out the flyers to kids at their assemblies — on the pretext this was a tennis camp run by the university (ahem). We sourced prizes and giveaways on the cheap (including caps emblazoned with the slogan "No limits!").
We also rang all the parents and friends of friends we knew to 'sell' the camp - only to discover that they were already desperate for something to occupy their kids for an entire week of school holidays. Kids poured in. Along with a decent amount of money.
We ran the best ever tennis camps. Great coaches, lessons and exercises, amazing games, BBQs, treasure hunts and various tournaments — for which we bought loads of huge trophies which made the kids feel like Wimbledon champs.
We started it from nothing, provided a service that people loved and valued, hustled incredibly well and made great money for several years.
By the time I was 20, my path as an entrepreneur was surely settled. Or was it?
Choosing mountains
After finishing my commerce degree and considering my options, I somehow did not 'see' the tennis camp experience as an entrepreneurial signal. I believed my only option was to go and get a 'real' job and start my career. Which is what I did. I landed a job in brand strategy at IBM, worked with some terrific people and learned an enormous amount. But, unsurprisingly, after a couple of years, I felt like too small a cog in too big a machine.
I was 23 years old and facing my first career crisis. I decided to quit and go travelling around the world. I was hungry for something, or somewhere, different, but I still couldn't quite put my finger on it.
In the days before I set off, I came across a quote in a magazine that resonated peculiarly well. I cut the quote out and put it in my wallet. I would carry that quote with me for several years.
"I will climb this mountain. They told me it is too high, too far, too steep, too rocky and too difficult. But it's my mountain. I will climb it. You will soon see me waving from the top or dead on the side from trying.'"
I have never regretted the decision to leave that job. I knew it was not my mountain to climb. I was still so young and in dire need of a broader, wider, global experience. In time, and with many twists and turns, I would find more entrepreneurial and creative mountains to climb. (Although I have found you're not as likely to be waving from the top or dead on the side as simply finding a new mountain to climb.)
Gaining footholds
I only thought of this whole chapter of my life during my research on how young people kick off their work lives these days. I have been attempting to map the wide ecosystem of educational courses, online learning platforms, internships, accelerators and communities - pretty much anything that acts as some type of bridge between education and work.
I keep coming back to the idea of gaining a foothold.
It's one thing to gain a foothold if your aspiration is to ascend the ladder of a career with a series of jobs. But that is more last century's career path supported by artefacts such as internships and work experience programs that show you what things are like on the inside.
As Gary Chou remarks,
"… our current educational system spends most of its time preparing people to function within a hierarchy rather than teach them to explore the unknown."
But what about getting a taste of things on the outside? What if, instead of a steady job, you have an inkling that you want to start or create something for yourself. How do you gain a foothold? Certainly, accumulating experience in a job can be very valuable. And nothing replaces the value of trying (and likely 'failing') things for yourself. But that in itself can be daunting, and some of the hardest steps to take. So, how do you gain a foothold in this different type of mountain?
These are the questions I have been exploring and researching. It was in thinking about footholds that I thought about mountains. And from there the memories of my own experiences starting out came back to me in a rush.
It had been over 15 years since I last thought of the quote, I still remembered the words. I just looked it up and found it attributed to Jim Rohn. Perhaps unsurprisingly, it turns out Rohn was an entrepreneur and motivational speaker. During the 1970s "he participated in a personal development business called "Adventures in Achievement", which featured both live seminars as well as personal development workshops." It turns out he even mentored Tony Robbins!
Where does this all lead? I appreciate this is a winding, slightly disjointed story with pieces that don't seem to fit too well. A bit like a modern career you might say. But somehow, upon reflection on old quotes kept in wallets, mountains, tennis camps and early career crises, I feel like I have a good statement of intent with Foray:
Helping future creators, entrepreneurs and instigators gain early footholds.
This is all big picture stuff, but stay tuned for some blueprints, nuts, bolts and practicalities soon. And if you have stories to share how you gained your foothold - on what type of mountain - I'd love to hear them.
Take care,
Justin